Abril 2013
2 publicaciones nuevas
Four assumptions for etnographic fieldwork
actions only become meaningful within a context verbal language is limited everybody is biased empathy is the key From a visit to ReD Associates in Copenhagen with Strategic Design Labs of IED Madrid.
¿Por qué somos diseñadores?
Los humanos necesitamos intuición y creatividad para resolver problemas como parte de nuestra supervivencia. Eso nos hace en cierto sentido a todos diseñadores. Reflexión a partir de una conversación con Simona Maschi en Copenhagen Institute of Interaction Design (CIID). http://www.ciid.dk
Marzo 2013
2 publicaciones nuevas
1 etiqueta
"[Eugenio Trías] entiende que la forma de acometer cambios en la sociedad no es..."
– Hacia el lento entierro de hábitos caducos, Arash Arjomandi (El País)
Enero 2013
2 publicaciones nuevas
Kotter's 8-Step Change Model: Implementing change... →
barrabesnext: Step 1: Create Urgency Step 2: Form a Powerful Coalition Step 3: Create a Vision for Change Step 4: Communicate the Vision Step 5: Remove Obstacles Step 6: Create Short-term Wins Step 7: Build on the Change Step 8: Anchor the Changes in Corporate Culture
Noviembre 2012
1 publicación nueva
4 etiquetas
Quadrigram. The visual programming environment to... →
[un producto de Bestiario] Quadrigram es el primer lenguaje de programación visual desarrollado específicamente para crear y compartir visualizaciones de datos interactivas en su navegador. Hemos construido una biblioteca con cientos de módulos orientados a tal fin. Estos módulos van desde los recursos que recogen datos (ya sea localmente o importación para trabajar con APIs), a los operadores...
Octubre 2012
3 publicaciones nuevas
3 etiquetas
Dispelling the myths around co-operatives →
[El informe McKinsey on Co-operatives cuestiona las limitaciones para el crecimiento e innovación que tradicionalmente se achacan al modelo cooperativista y plantea los puntos débiles que deben afrontar para resultar competitivas a la vez que generan un modelo más sostenible social y económicamente en el largo plazo] … McKinsey & Company released its much-heralded report McKinsey on...
1 etiqueta
6 etiquetas
Septiembre 2012
3 publicaciones nuevas
"Don't build a fast company" (entrevista a Jason... →
barrabesnext: [En esta entrevista Jason Fried, el fundador de 37signals (los creadores de basecamp y otras aplicaciones de colaboración y gestión de proyectos) comenta algunos de los valores y prácticas que caracterizan su modelo de liderazgo empresarial a la vez que critica con dureza los modelos más comunes en las empresas tecnológicas. Entre otras ideas podríamos destacar: estrategia a largo...
6 etiquetas
Etnography matters: The tools we use (qualitative... →
barrabesnext: [En Ethnography Matters han publicado una serie de posts donde varios antropólogos comentan las "Tools we Use" en el trabajo de campo y el análisis de la información. Tricia Wang realiza una síntesis de sus herramientas en este post. No existe una sola herramienta que proporcione todas las utilidades y una parte del trabajo no puede basarse en tecnología, pero existen varias apps y...
Agosto 2012
2 publicaciones nuevas
5 etiquetas
Citizen Apps to Solve Complex Urban Problems →
barrabesnext: Abstract Tackling complex urban problems requires us to examine and leverage diverse sources of information. Today, cities capture large amounts of information in real-time. Data are captured on transportation patterns, electricity and water consumption, citizen use of government services (e.g., parking meters), and even on weather events. Through open data initiatives, government...
4 etiquetas
Instead of Industrial Giants, Brooklyn Has Niche... →
barrabesnext: … Rather, this building, at 1205 Manhattan Avenue, has been sliced and diced into several dozen small factories, each with a niche clientele. One forges exhibits out of wood and metal for the city's museums. Another makes props and models for advertisers of products like Absolut Vodka to use in their magazine photo spreads. A third restores stained-glass masterpieces for museums...
Julio 2012
3 publicaciones nuevas
6 etiquetas
Liderar en un mundo hiperconectado. Conclusiones... →
Resumen ejecutivo ¿Cómo están respondiendo los primeros ejecutivos (CEO) a la complejidad que supone que las organizaciones, los mercados, la sociedad y los gobiernos estén cada vez más interconectados? ¿Cómo están respondiendo a lo que llamamos economía conectada? Para averiguarlo, mantuvimos entrevistas personales con más de 1.700 CEO, directores generales y altos directivos del sector público...
3 etiquetas
Jugaad Innovation →
Jugaad: /jü-'gäd/ Hindi word meaning an innovative fix; an improvised solution born from ingenuity and resourcefulness. Also known as DIY in the US, Gambiarra in Brazil, zizhu chuangxin in China, and Systeme D in France. Navi Radjou (Author), Jaideep Prabhu (Author), Simone Ahuja (2012). Jugaad Innovation: Think Frugal, Be Flexible, Generate Breakthrough Growth. Jossey Bass … Innovation...
4 etiquetas
Reverse innovation →
V. Govindarajan & C. Trimble (2012). Reverse innovation: Create far from home, win everywhere. Harvard Business Review Press. (+ artículos de Vijay Govindarajan sobre innovación inversa) … When it comes to innovation, the gap between the developed world and the developing world is closing. Understanding this fact—and knowing how to "reverse innovate" to stay in front of global...
Junio 2012
1 publicación nueva
4 etiquetas
Adhócratas al poder →
… El concepto de adhocracia fue creado en 1964 por los pensadores Warren G. Bennis y Philip E. Slater para intentar describir un nuevo modelo de organización flexible, intuitiva e innovadora. Incluso ya había existido durante la Segunda Guerra Mundial un prototipo de organización del futuro concepto de adhocracia: los equipos ad hoc (aquí y ahora) que los ejércitos montaban y disolvían...
Mayo 2012
7 publicaciones nuevas
4 etiquetas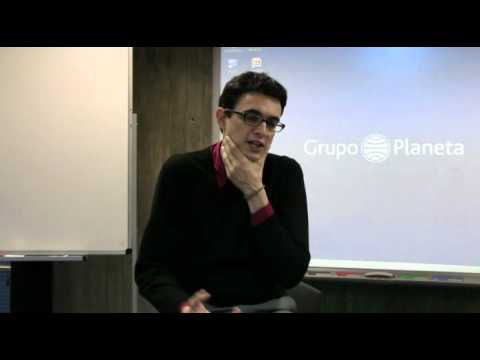 4 etiquetas
Manifiestocrowd: materiales y procesos para un... →
…estamos realizando un esfuerzo para sintetizar de una forma global y analítica las nuevas oportunidades para las organizaciones del futuro. Este ejercicio verá la luz definitiva a finales de 2012 con 'manifiestocrowd' que publicará Alienta Editorial (Grupo Planeta). Sesiones LABO para la preparación de manifiestocrowd y artículos publicados por Antoni Gutiérrez-Rubí en Cinco Días. Sesión...
5 etiquetas
4 etiquetas
3 etiquetas
7 etiquetas
6 etiquetas
Ver
Luz. Museo de los Desplazados. Left Hand Rotation. El centro de São Paulo es un foco de resistencia política. Raquel Rolnik Bairro da Luz, estigmatizado como "cracolandia" por el poder público, resiste a un intento de gentrificación en tentativa desde los años 70. El último capítulo en la historia de la política urbana del centro histórico de São Paulo, la última estrategia, es el...
Abril 2012
9 publicaciones nuevas
7 etiquetas
Ver
Invisible Maps. Una iniciativa para localizar y hacer visible el patrimonio inmaterial de la ciudad. A través del tiempo y los años la ciudad ha cambiado mucho, cada capa nueva transforma y oculta la anterior. La participación ciudadana entonces toma un nuevo valor: el objetivo es recuperar los recuerdos ocultos en la memoria de la gente, miles de fragmentos que se recomponen y ubican en la...
5 etiquetas
Better Teamwork Through Better Workplace Design →
…  three types of work: "I work," which requires expertise, concentration and focus; "You & I work," which involves relatively simple collaboration among two people; and "We work," which embodies the highest level of content and context complexity, from multi-disciplinary expertise to multi-location and multi-technology platforms. ...
4 etiquetas
The Four Worst Innovation Assassins - Scott... →
… types of unintentional innovation assassins. 1. The Cowboy. Itching to create a corporate culture tolerant of creativity and innovation, the Cowboy says something along the lines of, "No boundaries! Just great ideas!" Of course, companies should continually evaluate and push their boundaries. But every company has a set of things it simply will not do. Saying innovation has...
3 etiquetas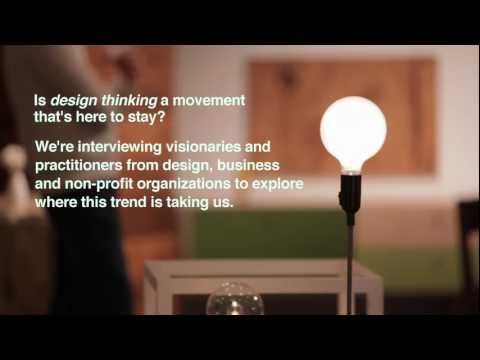 4 etiquetas
7 etiquetas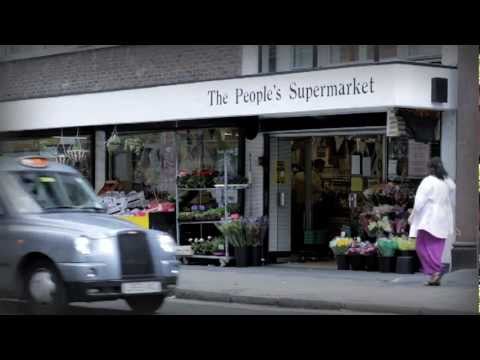 12 etiquetas
How to Make a Region Innovative, strategy+business →
Ernest J. Wilson III. How to Make a Region Innovative. strategy+business, issue 66 Spring 2012. To foster economic growth, innovation clusters need to draw on the power of an interrelated "quad" of sectors: public, private, civil, and academic. …
6 etiquetas
Tools and methods for capturing Twitter data... →
Tools and methods for capturing Twitter data during natural disasters, by Axel Bruns and Yuxian Eugene Liang. First Monday, Volume 17, Number 4 - 2 April 2012 Abstract: During the course of several natural disasters in recent years, Twitter has been found to play an important role as an additional medium for many–to–many crisis communication. Emergency services are successfully using Twitter to...
5 etiquetas
Design Principles (UK Govern Digital Services) →
Listed below are our design principles and examples of how we've used them so far. These build on, and add to, our original 7 digital principles. Start with needs* Do less Design with data Do the hard work to make it simple Iterate. Then iterate again. Build for inclusion Understand context Build digital services, not websites Be consistent, not uniform Make things open: it makes things...
Marzo 2012
16 publicaciones nuevas
4 etiquetas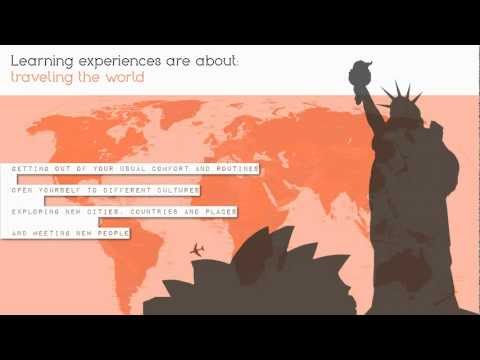 5 etiquetas
From open source to sourcing openly - Glyn Moody →
… As we move from the realm of "pure" software – that is, programs running on generalised computers producing essentially digital output (even if that is converted into analogue formats like sounds, images or printouts) – to that of "applied" software, there is a new element: the device itself. For example, in the case of the pacemakers, having the software that...
3 etiquetas
Blackberry Season - James Surowiecki →
… The BlackBerry was designed for businesses. Its true customers weren't its users but the people who run corporate information-technology departments. The BlackBerry gave them what they wanted most: reliability and security. It was a closed system, running on its own network. The phone's settings couldn't easily be tinkered with by ordinary users. So businesses loved it, and R.I.M.'s...
4 etiquetas
Design Thinking Is A Failed Experiment. So What's... →
… Design Thinking originally offered the world of big business—which is defined by a culture of process efficiency—a whole new process that promised to deliver creativity. By packaging creativity within a process format, designers were able to expand their engagement, impact, and sales inside the corporate world. Companies were comfortable and welcoming to Design Thinking because...
4 etiquetas
The Mongoliad - Neal Stephenson →
The Mongoliad is a community-driven, enhanced, serial novel that you read with your Web browser, smart phone, or tablet. The story, which unfolds week by week, is set in the year 1241 CE when Europe thought that the Mongol Horde was about to completely destroy their world and only a small band of warriors and mystics stood in the way of utter defeat and subjugation by the great Khan. It has...
6 etiquetas
#NordesteEmRede - Diario de Pernambuco →
Uma revolução social e de costumes ganha território nos rincões do Nordeste do Brasil. O movimento saiu das lan houses das áreas pobres do interior e da capital, expandiu-se pelas zonas rurais, entrou nas casas e em comunidades. Promoveu grandes transformações coletivas, sociais e culturais. O cotidiano de famílias, associações e escolas foi alterado. Percorremos 11 mil quilômetros, nos nove...
7 etiquetas
Censorship and deletion practices in Chinese... →
Censorship and deletion practices in Chinese social media, by David Bamman, Brendan O'Connor, and Noah A. Smith. First Monday, Volume 17, Number 3 - 5 March 2012 Abstract: With Twitter and Facebook blocked in China, the stream of information from Chinese domestic social media provides a case study of social media behavior under the influence of active censorship. While much work has looked at...
7 etiquetas
Marcas, sujetos-empresa y otras formas de vida... →
… Según sostienen teóricos neoliberales, el sujeto se comporta como lo haría una empresa y se enfrenta a sus pares de la misma manera: de forma estratégica, calcula los posibles beneficios y pérdidas que se desprenden de la interacción y busca ante todo defender sus intereses. De esta manera, surge lo que denominamos el sujeto-empresa, el empresario de sí mismo, el emprendedor que compite en...
7 etiquetas
Common Ground - Collaborative spaces grow big... →
… The value of community and serendipity is what's driving the wild-fire emergence of hybrid workspaces in Boston, Cambridge and Somerville. In places like Artisan's Asylum, experimentation and entrepreneurship intersect, engineers work next to artists and their collaborations fuel creativity … Entrepreneurs who aren't lucky enough to catch the eye of a venture capital firm on their...
6 etiquetas
Ver
Video realizado por Pedro Fernández Rodríguez (Ideas on Boxes): Video que realice para ilustrar brevemente los Laboratorios de Innovación Cultural creados por Felix Lozano @felixlozano, Juan Freire @jfreire y parte de e-Cultura.net
5 etiquetas
Ciudades, procomún y narraciones colectivas -... →
Entre julio y noviembre de 2009, los estadounidenses Joshua Glenn y Rob Walker llevaron a cabo el proyecto Significant objects. El objetivo: probar que un objeto con una historia vale más que un objeto sin ella. Para el experimento invitaron a cien reconocidos escritores, Whitehead, Jonathan Lethem o Bruce Sterling entre ellos. Cada uno debía inventar una historia para un objeto viejo comprado...
13 etiquetas
Vecino, construye tu ciudad - El País Madrid →
… la asociación Geomun2.0, dedicada a la cartografía colaborativa, organizó en enero un taller con el fin de que quienes montan en bicicleta diseñen una red de carriles funcional. Los participantes llegan al local del MediaLab-Prado donde son las sesiones y se sientan en sillas blancas. En las que quedan libres dejan sus cascos de bicicleta. Olga Terroba, la coordinadora del taller, plantea...
6 etiquetas
Leadership Lessons From Burning Man →
Think the annual arts fest in the Nevada desert is nothing more than a week-long bacchanal? Think again. It's a a master class in how to create awesomeness. It's easy to dismiss Burning Man as nothing more than a bizarre hippie love-fest that takes place deep in the Nevada desert every year the week before Labor Day. But doing so misses the fact that it's an amazingly successful...
2 etiquetas
Are You Network Literate? →
… 1. Obtain a basic understanding of network technology. 2. Craft your network identity. 3. Understand network intelligence.  4. Understand network capabilities. … So are there limits to the network approach? The famous "Dunbar's number" suggests that people have the cognitive capacity to keep about 150 relationships in their heads. Hoffman thinks that concept is...
9 etiquetas